<!==========================Lion=================>
1985

2005

COMPANY HISTORY 1985-2005

EEC's roots go back to the 80s when Lambert Vegter established the European Entertainment Company (EEC) in 's-Graveland/Hilversum, The Netherlands. The company started with the production of television programms. Its priciple activities consisted of entertainment and business-communications related operations, from creative design till final performence and everything in between.

For further information click
PHOTO LEFT

<!==============================start text======================> EEC developed and produced television magazines like THT (Tomorrows Hits Today) and TOP for the European and American markets. "Model of the Ninetees" was a global television magazine about modelling, fashion & beauty broadcasted nation-wide in the USA. In addition EEC created the concept for "Club MTV", a daily dance show. At the special request of UNESCO, in April 1991 EEC coordinated and supervised the television production of "Sir Peter Ustinov's 70th Birthday Gala" in Paris and organized a special sight seeing Paris with the Euro Express Coach for guests like Tony Curtis, Giscard D'Estain and other dignitaries. In a co-production with 7 European television stations, EEC developed and produced "The Stadium Talks", a series of 12 documentaries highlighting twelve of the most famous football (soccer) stadiums in Europe. Its latest project which is still valid anno 2005 is TELE TELE (a Television Telephone-number Lottery on behalf of EMC-TV).
With the appointment of Willem Tijssen as General Manager in 1989 the company switched its main activities more and more from Television Productions to Onroad Promotion Projects like Super Channel Roadshow, Swatch/MTV Euroroadshow-90, Marlboro Music Tours, Nike Promo Truck (1994 - 2000) and the design of special objects like the custom build Giant Europe Truck. In between a special bus was build EURO EXPRESS COACH and this customised vehicle operated in 1990 as VIP Lounche for the Royal Family at Schiphol Airport when President George Bush visited The Netherlands.

Voyager Bus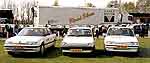 Super Channel
Pan European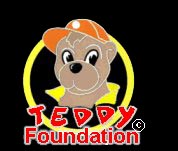 ©-EEC Events
Hospitality Units

EEC Bus
&
Air Force-1

<!=========================second row=======================>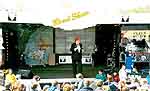 Designed for
Super Channel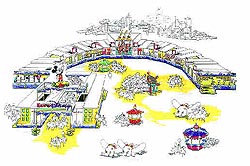 Designed for Disney
©EEC Events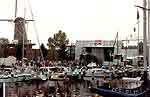 Designed for
Marlboro Music

Designed for
Swatch

Designed for
Nike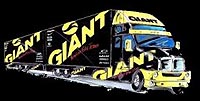 Designed for
Giant Bicycles
In 1992 Willem Tijssen took over the EEC flag from Lambert Vegter. He changed its name into EEC Events and started to produce SUPER EVENTS, a weekly European event-calender daily broadcasted on Super Channel (NBC). In 1993 EEC researched and produced a documentary about the "Stechovice Treasure", a background report about a $6 billion WW-II horde. For its own purposes EEC produced many videofilms to promote its Roadshow-projects. From the mid ninetees till 2000 EEC Events was deeply involved in the establishment of Dutch Rigid Airship. and marketing communications on behalf of Art Collection Jelle Take de Boer and FuelFox (fuel-saving-device). This century Willem moved the company from Europe to Africa but still remained active in Europe and the Americas but before developed "Schoolyard Cup" on assignment of Nestlé Germany, a World Cup Football for School Kids.

The latest film projects were an introduction campaign for Digitenne (2003), a documentary film for a Bonaire Foundation (Caribean) in 2003/2004 and the Introduction of the Jelle de Boer Art Collection end 2004 in the InterContinental The Barclay Hotel in Manahttan/New York september 2004. In 2004 and 2005 much time has been devoted to the African investment projects on steel recovery and tantalite mining. The latest promotion formats are the prestigious LION OF AFRICA - Statue of Peace Project in Sierra Leone and the TULIP AWARD POLL for 'The Nicest Person On Earth Award". Furthermore EEC Events acts as special consultant for EMC-TV in Africa.
<!=========================second row=======================>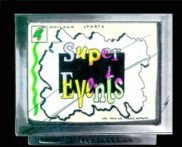 Super Events
Europe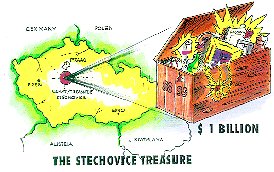 Treasure
Documentary
Airship Holland
Documentary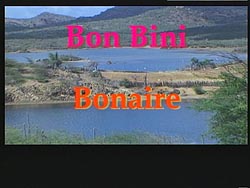 Bon-Bini
Bonaire
Jelle de Boer
Art Collection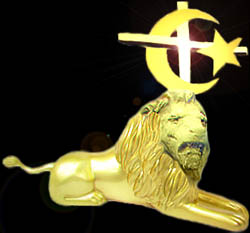 Lion of Africa
Statue Peace

<!==================end last big text td=====================================>


<!========================back=======================>

<!===========================payoff==========================>



---

<!=====================end text=============================>