From a marketing-communication perspective, Africa has an unspoiled 'Target Market' with almost One Billion consumers. Many 'consumer companies' try to spread the message about their products to these consumers. EEC Events Africa has the knowledge, experience, and developed enough feasible mechanisms to assist any company successfully with any promotional project, for any target market, at any time and at any place it wishes to do so.

In 2002 The Netherlands based company EEC Events transfered its main activities to exotic West Africa and closed its Head Quarters in Hilversum, The Netherlands. The new African Division took over all rights, concepts and drafts and not only organizes entertainment related activities but also supplies all necessary facilities for roadshows and events (business to business). In addition, its activities include: coordination, support, direction, production and supervision.
From 1985 till 2001 the company was absolute market leader in European-wide roadshow projects and now continues its activities in the African market. After a cebatical year in 2001 its Managing Director developed brand new concepts, prepared the release of two books (a biography and Stechovice Treasure) and started the marketing and handling of consular assistance for various West African Republics [
GUINEA/CONAKRY
] & [
LIBERIA
]. EEC Africa started working on a 'Prag Connection screenplay' around the hiding and excavation of the [
STECHOVICE TREASURE
] and developed the Media Projects such as [
JELLE TAEKE DE BOER
], [
AFRICA PEACECUP
], and [
LION OF AFRICA
] 'Statue for Peace'. Apart from this the company still has a blueprint how to recover the Rigid Airship Design concept into a feasible [
AIRSHIP HOLLAND
] project: a global disaster relief craft.
The impressive client-list during the years include: [NIKE EUROPE] [SWATCH INTERNATIONAL] Giant Europe, MTV, Nestlé Germany, UNESCO, Super Channel, Rigid Airship Design, Fuelfox, Digitenne, [BONAIRE DIGITALE MARKT] Africa Peace Cup, Art Collection Jelle Taeke de Boer, Sekou Damate.org and [AFRICA FOR AFRICA]

PHONE US IN AFRICA: +232-(0)76-822971 / +224-60282837
PHONE US IN NL: +31 (0)6-10332758
E-FAX IN USA: +1-253-322-7538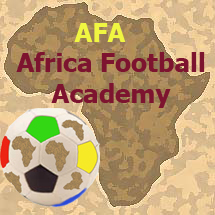 ---

<!======================start marquee=============>

In NO way we are connected with the German company EEC-Network!!!

<!==================end marquee===================>